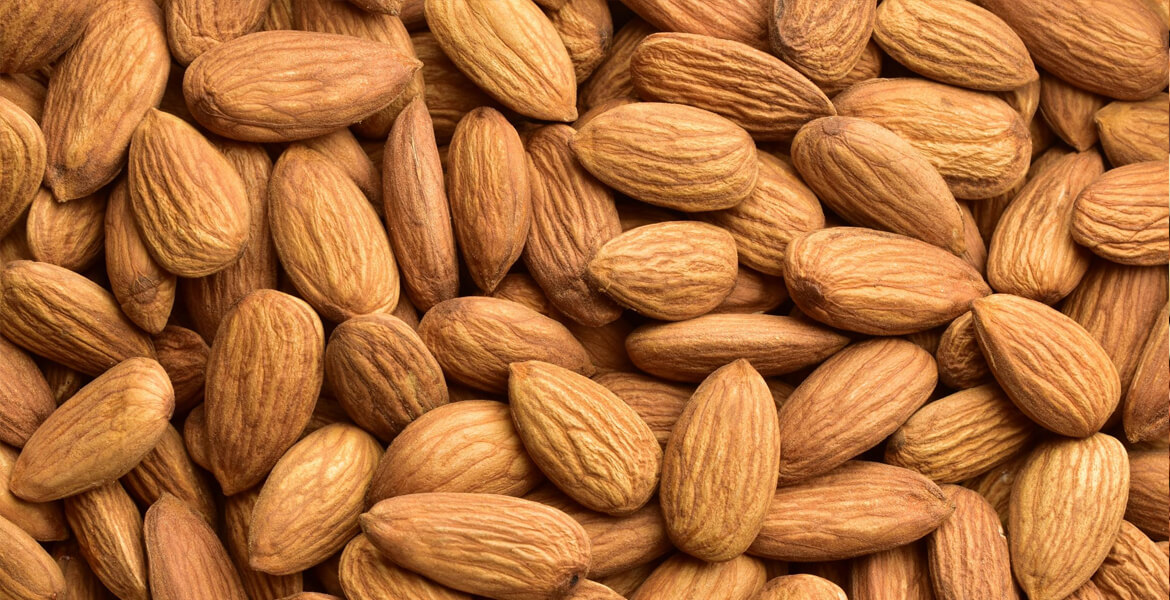 Almonds from USA
almonds suppliers in Dubai
almonds suppliers in UAE
almonds exporters in UAE
If you are planning to buy quality almonds direct from farms, you must prefer the best almonds suppliers in Dubai who can cater to your bulk requirements. USA, being among the largest almond producers, supplies almonds all over the world through suppliers and exporters. SST is among the largest almonds suppliers in UAE that are known for their quality products and quick delivery.

Almond is a nut loaded with nutrients that is consumed by millions of people all around the globe. It is known for its memory boosting properties and can shapen one's memory if consumed daily. Furthermore, it is good for hair health and also used in many desserts and drinks as an important ingredient. We are the leading almonds exporters in UAE who believe in supplying almonds that are best in quality and rich in flavour. Right after the farms bloom, almonds start growing and reach their maturity to packaging and exporting it to different countries, we do it all with utmost precision. You should prefer us for your bulk requirements as:
We are a complete export company who are well-aware of supply chain practices. From start to finish, we are there to take care of everything and supply the best products to our clients.
We are among the most responsible names in the industry who don't mind going that extra mile to meet and exceed their customers' expectations.
Our all organic almonds are preferred by many well-known food chains and beauty product manufacturers because of their quality and authenticity.
All our products are available for the most reasonable prices in the market. We are working in collaboration with the local farmers and suppliers to ensure quality for the best possible price.
Reaching us is very easy; you can either give us a call or drop your requirements in an email. We will be happy to help you with our premium quality almonds.