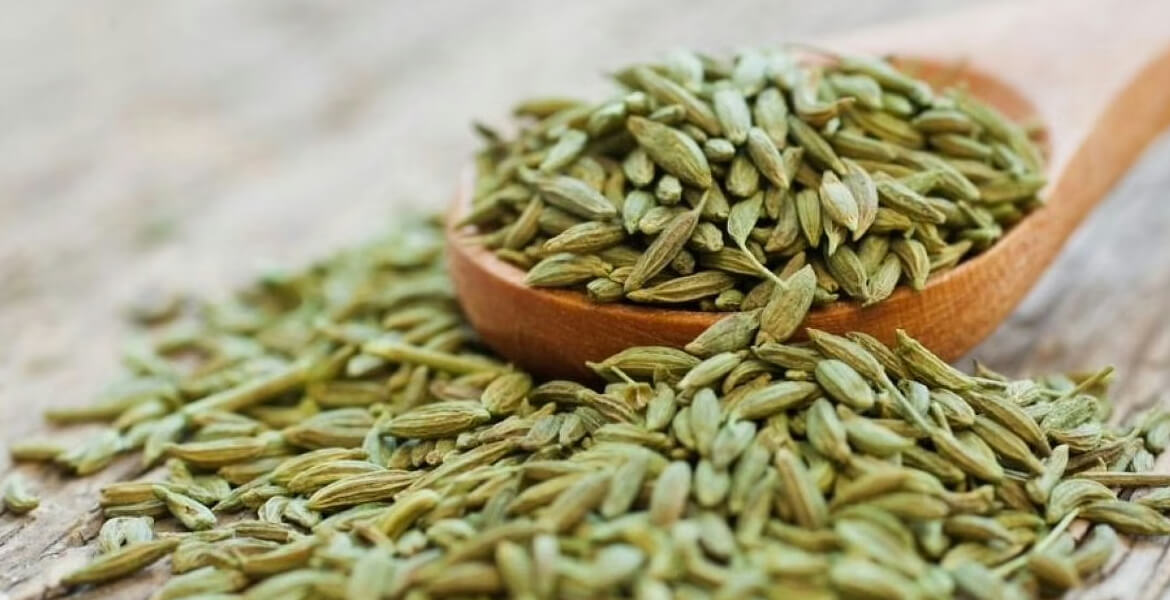 Fennel Seeds from India & Pakistan
Fennel seeds are becoming extensively popular among Indian and Pakistani restaurants and food chains because of their suitability with different recipes. From garnishing salads to making puddings, soups and sauces tastier, they can be used in several ways. Furthermore, they offer many nutritional benefits that cannot be ignored. It is their distinct taste and amazing health benefits that have made them a part of many people's kitchen. We export quality fennel seeds grown in the fertile fields of India and Pakistan. Being among the trusted bulk fennel seeds suppliers in UAE, we are committed to quality which makes us a reliable name within the industry. If you are looking for fennel seeds exporters in Dubai, you can reach us with your requirements.

Fennel seeds are known for their extraordinary health benefits that make them popular among the masses. Some of these benefits include:
Fennel seeds can be used as mouth fresheners that don't just freshen breath but also increase the nitrite component in saliva which naturally regulates blood pressure.
Drinking fennel tea can help remove toxins from the body, and minimize the risk of urinary tract problems.
Fennel seeds are also good for Asthma patients. They are known to clear sinuses which are formed due to inflammation around the nasal passages.
They contain essential oils that help clear toxins, and purify blood in order to ensure better absorption of nutrients from the food consumed.
At SST, we import fennel seeds from local farmers and suppliers of India and Pakistan. As we supply in bulk only, quality is always the priority. Clients can always expect the best products for the best prices. Our deep understanding of the foodstuff industry and wide experience in the export business have placed us among the prominent fennel seeds suppliers in Dubai. Reach us with your bulk requirements today.
Fennel Seeds from Pakistan
Fennel Seeds from India