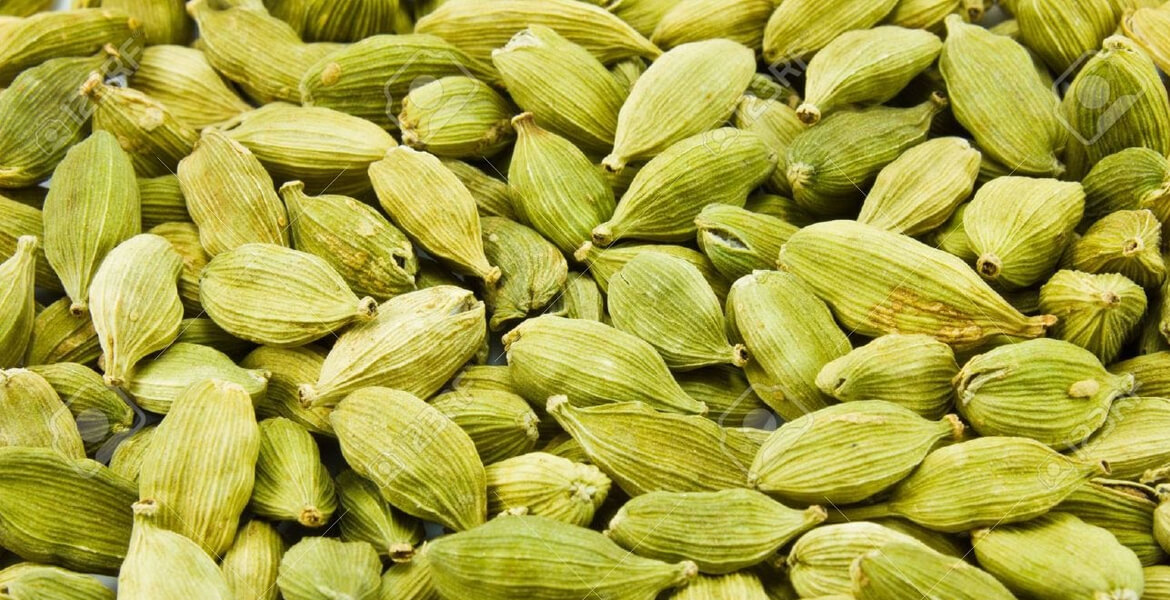 Green Cardamom from Guatemala/India
Green cardamom is a spice used in cooking that is more popular because of its medicinal properties. If we take a look at its history, green cardamom finds its origin in India which later became popular among other countries. The spice is slightly sweet in taste and green in colour. It is a versatile ingredient that is added in various food items to enhance their taste. It is also known for preventing anxiety, supporting liver health and adding to weight loss. Furthermore, green cardamom improves breathing and enhances the body's ability to utilise oxygen. We are one of the leading green cardamom exporters in UAE. Our clients trust us for quality green cardamom grown in Guatemala and India.

As we cater to bulk requirements only, quality is our utmost priority. Our products are thoroughly inspected for quality several times before importing them from their origin countries. We follow the international quality standards and are involved in processing of green cardamom purchased from Guatemala and India to prepare them for shipping. Doing so, we ensure quality for our bulk clients and their potential consumers. So, if you are looking for reliable green cardamom exporters in UAE, you can reach us without thinking twice.
Green Cardamom from Guatemala
Green Cardamom from India