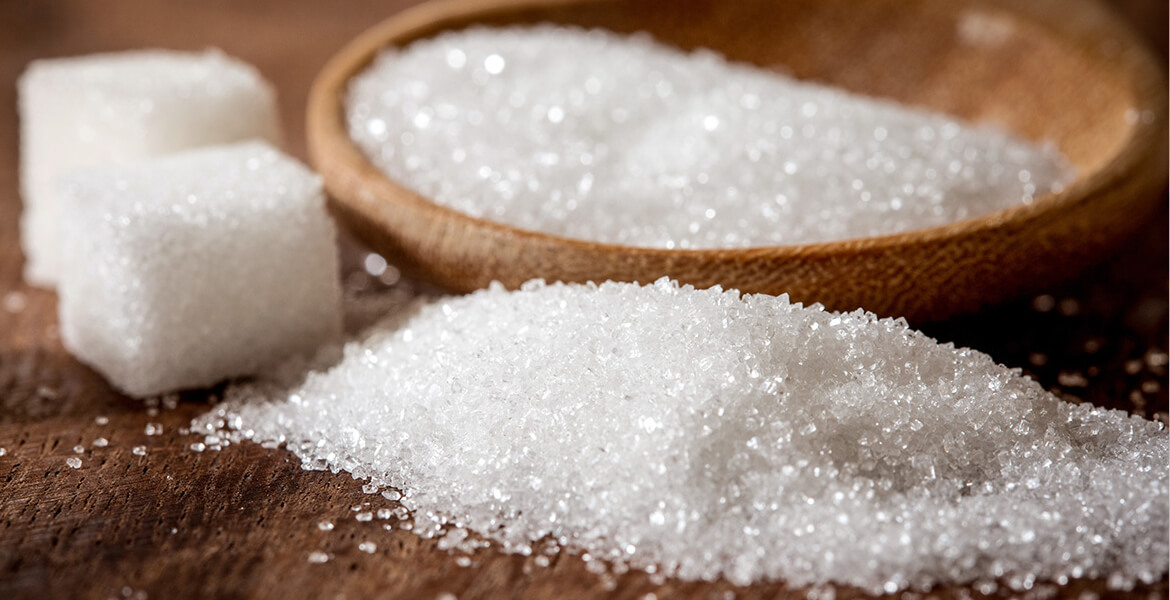 Sugar from India & Khaleej
Sugar is an essential commodity that is widely used in sweets, beverages, desserts and other food items. It is among those few commodities that are traded all over the world and is always high in demand. SST is among the largest sugar suppliers in Dubai that import quality sugar from its origin countries and supply it to other countries. Our clients trust us for their bulk requirements as we are currently only serving the bulk customers. Knowing the fact that sugar is consumed all over the world, we always keep it in stock so you can reach us at any time and expect instant delivery.

Sugar is widely acknowledged for the sweet taste and fresh flavour it adds to a recipe. If consumed with care, it can also be used as an energy booster. There are many varieties available to choose from. Being one of the leading sugar suppliers UAE, we import sugar from the domestic markets of India and Khaleej, and export it to our clients belonging to different parts of the world. It is our commitment to quality that has made us one of the popular foodstuff exporters in the Middle East. Reach us with your bulk requirements today.
Sugar from India
Indian sugar is widely appreciated for its freshness, quality, hygiene and sweet taste. It is available in various sizes and variety that is consumed by people all over the world. India, being among the largest sugarcane producers, is also among the largest sugar producers and exporters in the world. The country is popular for several things; and sugar is one of them. As one of the largest Indian sugar suppliers UAE, we are in touch with the local manufacturers of India who produce quality, crystalline sugar using the best sugarcanes from local farms. Doing so, we get the best sugar for the most reasonable price which directly benefits our direct customers.

Our team is always prepared to serve our clients with the quantity of sugar they require throughout the year. Being among the Indian sugar suppliers in Dubai, we guarantee quality and timely delivery to our clients who trust us for their bulk requirements. As we supply in bulk only, quality is our utmost priority. We understand the fact that all the foodstuff supplied by us will be eventually reaching millions of people in different corners of the world and hence constantly work towards improving our quality. Give us a call today.
Sugar from Khaleej
Sugar is used in almost every household. Khaleej is known for its premium quality sugar that is fresh in appearance and sweet in taste. We are among the leading sugar exporters in Dubai who are known for their large volume export in the international trade market. It is our unmatched quality that has helped us make a notable presence. We make a synergized approach of directly collaborating with sugar manufacturers and ensuring quality as per the international food quality standards. Reach us for sugar from Khaleej in bulk and we will provide you with the best quality for your local customers.

Being one of the reputed sugar exporters in Dubai comes with equal amounts of privilege and responsibility. We put our best in making available a complete range of sugar from Khaleej that contains Fine, Extra fine, and Coarse sugar. Out of these three, fine sugar is preferred the most as it is ideal for direct processing in several food industries. Extra fine sugar finds its application in specialty product manufacturing that include powdered drinks, confectioneries, patisseries, and bakeries worldwide. And, the coarse sugar is used for direct consumption or preparing products that require high quality sugar. Reach us with your requirements today.