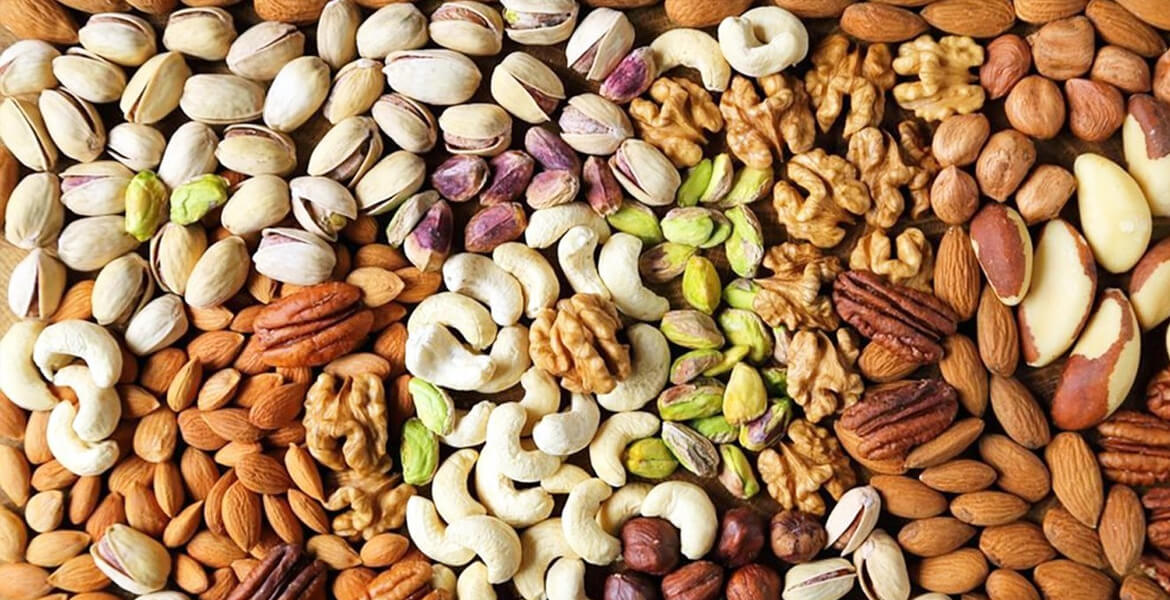 Dry Fruits
Are you searching for reliable dry fruits suppliers in Dubai? If yes, you have clicked the right link. SST is one of the best dry fruits suppliers in UAE that export dry fruits and nuts to their clients from different parts of the world.

All of us are aware of what dry fruits are. They are manually dried fruits after removing all the water content by drying them in the sun or using dehydrators. The process makes the fruits shrink to tiny, energy-dense dry fruits. Nuts are also not very different. They too come under the same umbrella as they have one big seed with a protective shell. We are among the leading dry fruits exporters in UAE who import different dry fruits from their countries of origin and make them available for our local as well as international bulk customers.

Coming to the health benefits of dry fruits, it is well-known that dry fruits are rich in nutrients. They contain essential vitamins and minerals that offer many amazing benefits such as:
Dry fruits help maintain a healthy body weight and lower the chances of heart diseases.
They are rich in carbs and help improve energy levels.
Because of being rich in antioxidants, they offer longer, healthier lives to the ones consuming them in comparison to ones who don't. •
Dried fruits are nothing less than a boon for people managing iron deficiency. They are rich in iron and must be consumed daily to combat the condition.
They are also rich in Omega 3 and other fatty acids that are good for skin.
Furthermore, dry fruits are known to boost the immune system.
We collect quality dry fruits from their origin countries and supply it to many other countries. You can reach us with your bulk requirements and expect the best quality dry fruits and nuts. Our offerings include:
Almonds
Cashew Nut
Walnut
Rasins