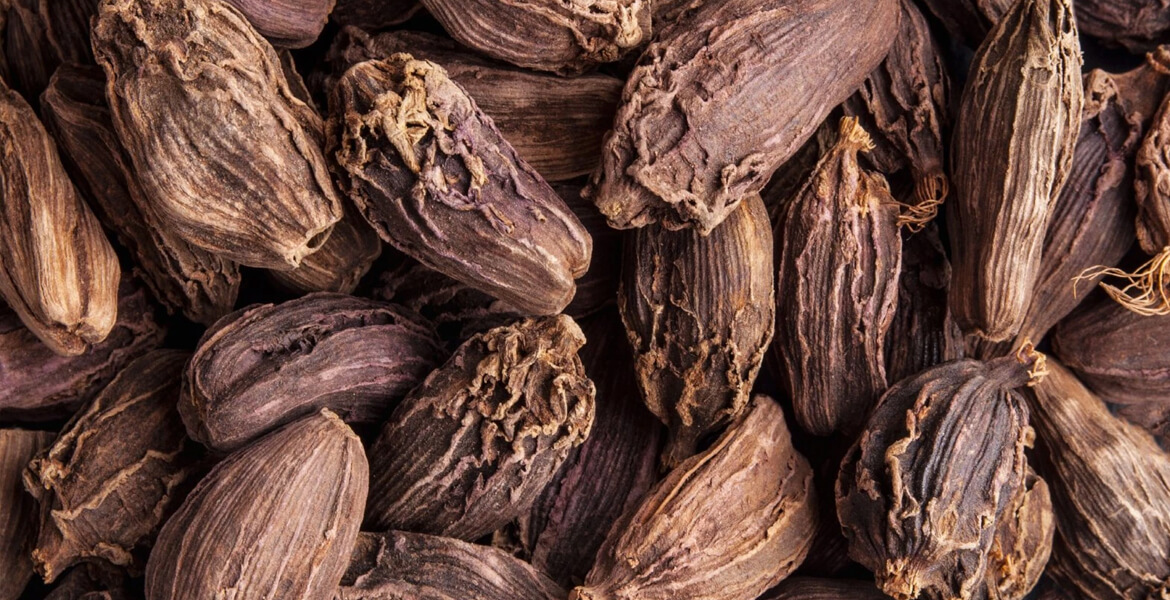 Black Cardamom from India
black cardamom suppliers in Dubai
Indian black cardamom suppliers in UAE
black cardamom exporter in UAE
Indian black cardamom is used in many savory Indian and Pakistani cuisines such as lamb curry, chicken tikka, etc. As an important spice, black cardamom from India is more aromatic as compared to green cardamom but not a substitute. SST is among the top black cardamom suppliers in Dubai that export quality black cardamom grown in India. If you are looking for a black cardamom exporter in UAE, you are at the right place.

Coming to the health benefits of consuming Indian black cardamom, there are a lot. From flavouring food items, treating bad breath, and improving overall health, it has many great advantages. The aromatic spice is rich in antioxidants and makes many positive impacts on your health that include:
Black cardamom is good for your gastrointestinal health. It is known to treat various digestive disorders and stomach ulcers, and improve appetite
People dealing with bad breath problems can also get benefitted by black cardamom. Its strong fragrance eliminates bad breath and its antibacterial properties treat gum infections, thereby ensuring better oral health.
Black cardamom is also good for cardiovascular health. It regulates blood pressure and keeps the heart healthy.
Furthermore, it offers excellent protection against heatstrokes during summers.
Being a good antioxidant and rich in Vitamin C, it also improves skin and clear toxins from the system.
It also promotes hair health. Its antiseptic properties keep the scalp clean, prevent infections and promote nourishment.
The best part is yet to be discussed. Our Indian black cardamom is dried over the slow fire to give its seeds the smoky aroma that brings taste and fragrance. They may not look pretty in appearance but what they hold is truly incredible. We are among the best Indianblack cardamom suppliers in UAE. Give us a call for quality indian black cardamom today.