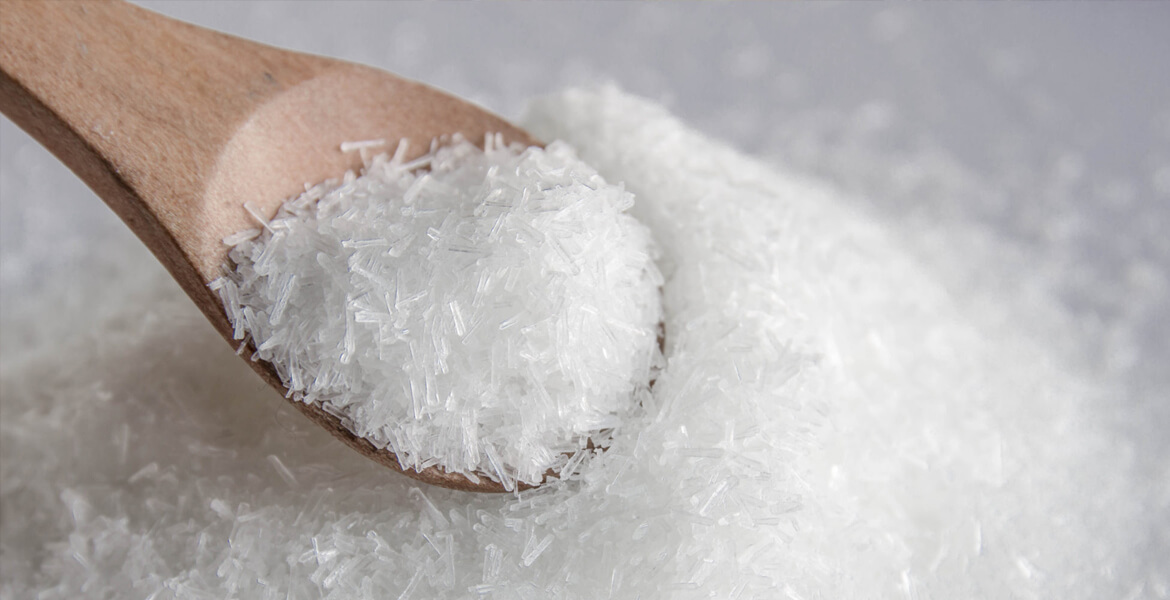 Monosodium Glutamate from China
If you are looking for monosodium glutamate in bulk, which is popularly known as MSG, from China, you are at the right place. Being one of the trusted monosodium glutamate suppliers in UAE, we export MSG to several suppliers and small businesses from different countries. MSG is a food additive that is used in many countries as a flavour enhancer. It is one of the main ingredients used in Chinese cuisine. China, being the largest monosodium glutamate producer, produces around 80% of the MSG consumed globally. We, being monosodium glutamate exporters in Dubai, import high quality MSG from local Chinese manufacturers and supply it to our clients who require MSG in bulk.

MSG was identified by Ikeda Kikunae who was a Japanese chemist. It is a white crystalline substance that is used to intensify the natural taste of food. It is an essential ingredient in many Chinese and Japanese recipes. It is commercially used in food chains and restaurants for adding flavour in meats, poultry, broths, canned or frozen vegetables, soups, spice blends, gravies, sauces and many other combinations. Furthermore, it is used for medicinal purposes and known to cure hepatic coma. It is also used for enhancing the taste of tobacco.

At xyz, we export MSG to our bulk customers from different corners of the globe. You can reach us for quality MSG that has a distinct taste known as Umami. Being among the major monosodium glutamate suppliers in Dubai, we ensure quality at each step in order to provide our customers with the best monosodium glutamate. As we serve only bulk orders, quality is an important factor. In case of bulk requirements, any carelessness with quality may affect a large number of consumers. We understand that and work towards improving and maintaining quality while keeping the price reasonable. Reach us with your requirements today.