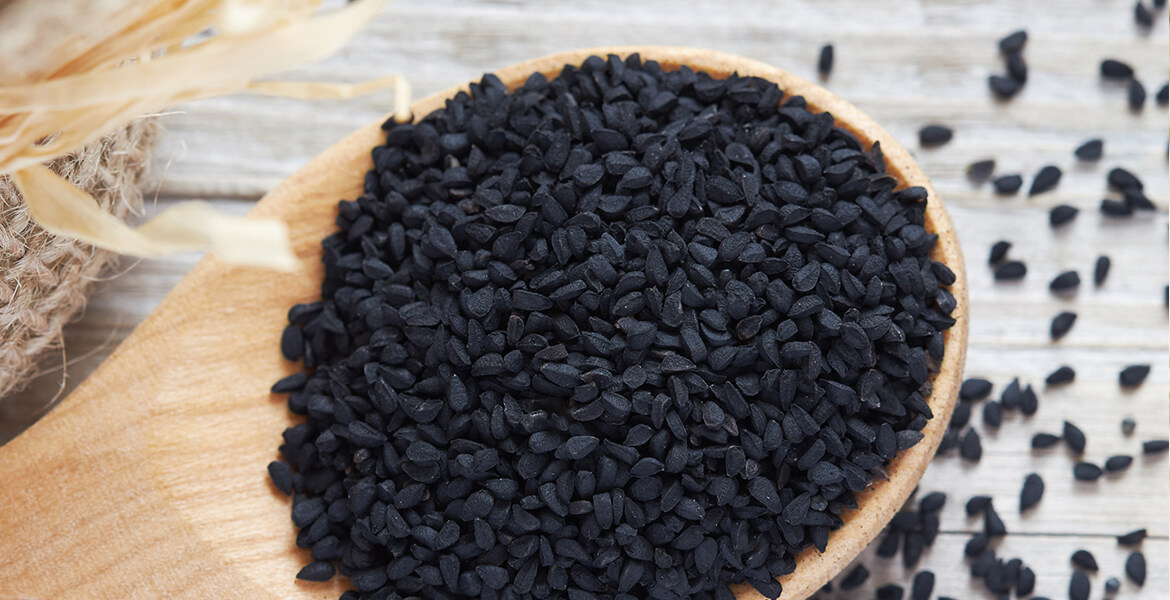 Black Seeds from India & Syria
Black seeds are obtained from an asian plant named Nigella Sativa. These seeds are basically used for extracting oil which is used in many industries that include food industries, cosmetics manufacturing, pharmaceutical industries, and more. However, that's not the only purpose of growing them. Black seeds are also consumed in many other ways. Known for their earthy, smoky flavour, they can be consumed plain, or with honey, water, or milk. We export the best black seeds straight from the farms of India and Syria. Being among the reliable black seeds suppliers in UAE, we are in touch with local suppliers who provide us with quality black seeds for reasonable prices. As we only supply in bulk, you can reach us with your bulk requirements.

Black seeds are known for their culinary and curative properties and have been used in many herbal medicines since long. Some of their health benefits are:
Black seeds can be boiled in water and this water can be used to reduce chest wheezing, respiratory problems, pulmonary function test values, and more.
Black Seed oil has a strong aroma that acts as an antidepressant and mood enhancer. Whenever someone is feeling low, they can use it to instantly elevate their mood.
Furthermore, black seeds can also lower blood pressure and treat epilepsy.
SST is among the largest black seeds suppliers in Dubai that are known for their quality and reasonable pricing. As we are in direct touch with the local farmers and suppliers, it is possible for us to pass the best quality for the most reasonable price to our bulk customers. We, as reputed black seeds exporters in Dubai, believe in supplying quality to the world while keeping our margin low. This dedication has helped us gain new clients and an unmatched reputation within the industry. Reach us with your requirements today.
Black Seeds from India
Black Seeds from syria