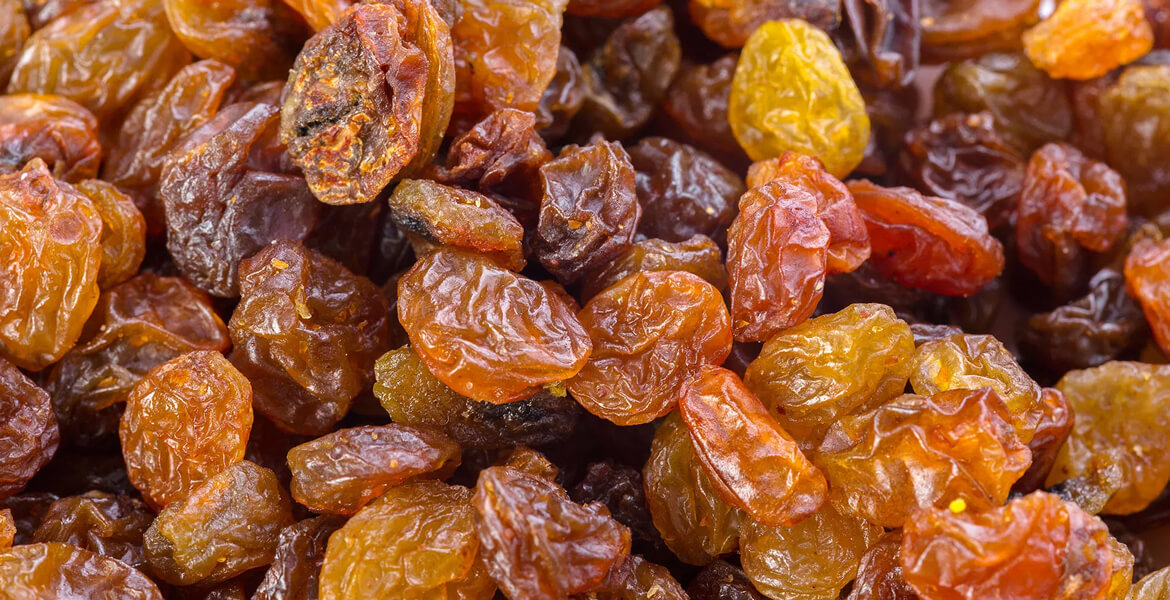 Rasins from India/Iran /Afghan
If you have been looking for raisins suppliers in UAE that can help you with hygienically processed raisins, it is the time to explore the complete variety of raisins grown in different countries with a renowned foodstuff export company. Reach xyz for an extensive range of raisins that are grown and processed using efficient methods of farming and modern mechanisms of dehydration. Our raisins are known for their quality and imported from major raisin producers like India, Iran & Afghanistan. We prefer quality over quantity as we only serve bulk requirements where quality makes an impact on millions of lives at a time.

Raisins are known for their extraordinary health benefits that have made them popular across the world:
These energy dense dry fruits are rich in iron and help fight and prevent Anemia and weakness. They are also the great source of vitamin B which supports the formation of blood.
The copper content present in raisins promotes red blood cells, and calcium content improves bone health.
They are good for your eyes and fight hypertension, thereby reducing blood vessel tension and regulating blood pressure. Furthermore, they are known to improve cardiovascular health.
At present, we are counted among the prominent raisins suppliers in Dubai who export raisins to their clients from several countries. If you run a small food business or supply dry fruits to your retail clients locally, you can reach us and choose from a complete range of raisins that include Golden Raisins, Yellow Raisins, Top Golden Raisins, Green Raisins, Black Raisins, Top Green Raisins, Indian Golden Raisin, Sun Dried Raisin, Iranian Raisins, Afghan Raisins, and more. As reputed raisins exporters in UAE, we are working in collaboration with local farmers and suppliers so that we can bring the best quality to our bulk clients at the most reasonable rates. Our offerings include:
Indian Raisins
Afghan Raisins
Iranian Raisins