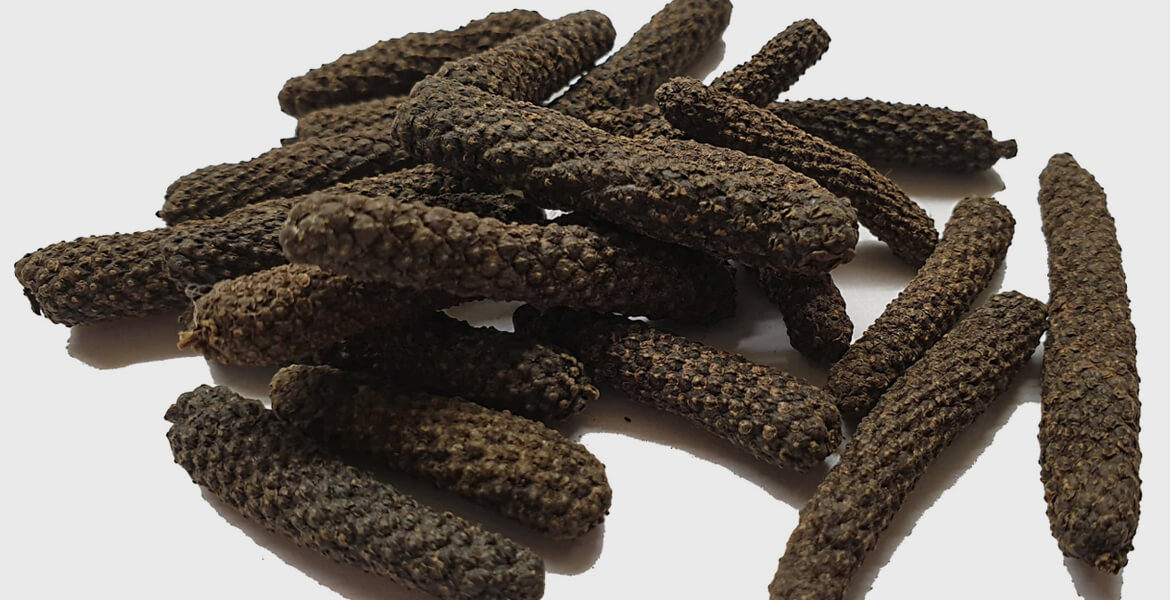 Long Pepper from Indonesia
Your search for long pepper suppliers in UAE ends here! SST exports full-bodied, aromatic long pepper that is perfect for your sweet as well as salty recipes. The long pepper from Indonesia is known for its irresistible flavour and strong aroma. It is used in several dishes including stews, meat, fish, sauces and desserts. The spice is extracted from the fruit of the Piper Longum which is grown on the islands of Java in Indonesia. Its name is derived from its shape which is 2-4 cm in length. Being among reputed long pepper suppliers in Dubai, xyz exports quality Indonesian long pepper in UAE.

Coming to its significance in our lives, long pepper finds its first mention in Ayurveda and is an integral part of the ancient medicinal formula. It has many other important health benefits that include:
Indonesian long pepper promotes muscle development. Daily consumption can help improve muscle mass growth naturally.
The herb is also known to combat hypertension.
If you are suffering from asthma, you can consult a physician and consume long pepper to treat the condition.
Long pepper is also known for its stress relieving properties.
It is sweet in taste and used to add flavour to a number of food items.