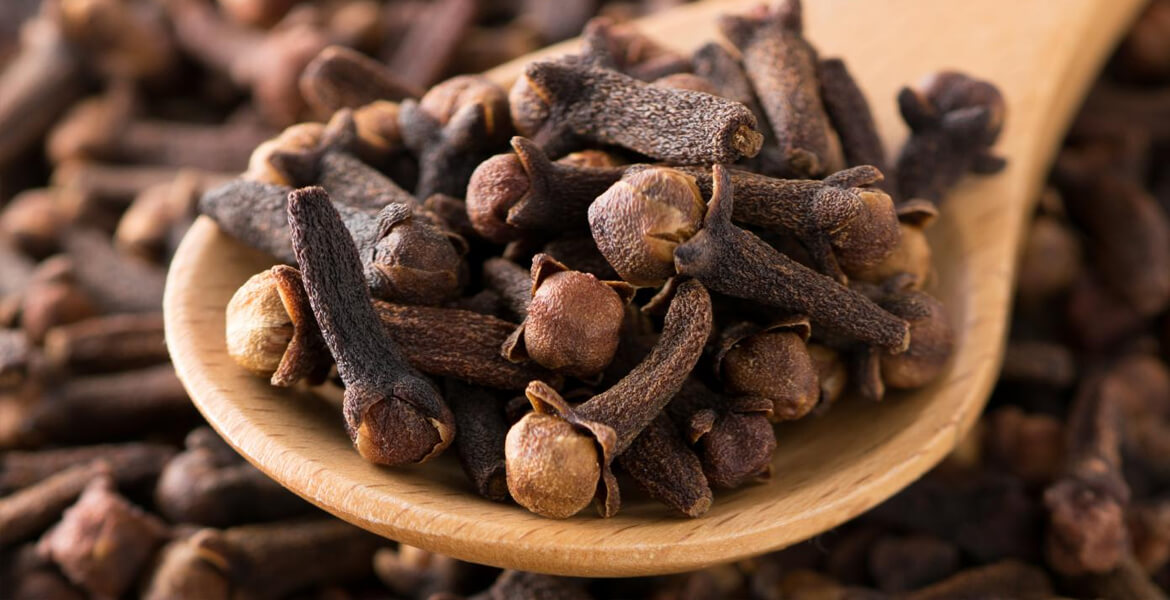 Reach The Best Cloves Suppliers In Dubai
Are you looking for the best cloves suppliers in Dubai? If yes, you have landed at the right page. Get in touch with us for aromatic cloves that don't just add taste to food items but also improve health. All our products are purchased from local farmers in order to ensure quality for the most reasonable prices.

Cloves are aromatic spices that are grown in different parts of the world. They are reddish brown in color and have an irresistible aromatic flavour. You can combine them with other spices like nutmeg and cinnamon and enhance the taste of your food items. There are many more applications as well. You can use them with oranges for flavouring mulled wine or pin them into different types of meat to add a strong, spicy flavour. These facts have given rise to cultivation of cloves in many countries including Indonesia, Madgascar, Brazil, Comoros, Sri Lanka, etc.

Here are some important health benefits of cloves:
Daily consumption of cloves can lower blood sugar levels. The spice helps beat insulin resistance and keeps diabetes at bay. This is one of the biggest reasons behind the popularity of this spice all around the globe.
Another health benefit offered by cloves is better digestion. They eliminate the bacteria present in the stomach and reduce inflammation. Due to these properties, many people have added cloves to their daily routine and are enjoying its awesome health benefits.
For people struggling with acidity, cloves can do magic. Apart from improving digestion, they also resist acidity naturally.
SST is a reputed cloves exporter in UAE that exports the best clove buds to several countries all over the world. Being among the biggest cloves suppliers in UAE, we supply fully grown cloves to our clients. Reach us for purchasing cloves in bulk today!
Cloves from Indonesia
Cloves From Madgascar
Cloves from Brazil
Cloves from Comoros
Cloves from Srilanka