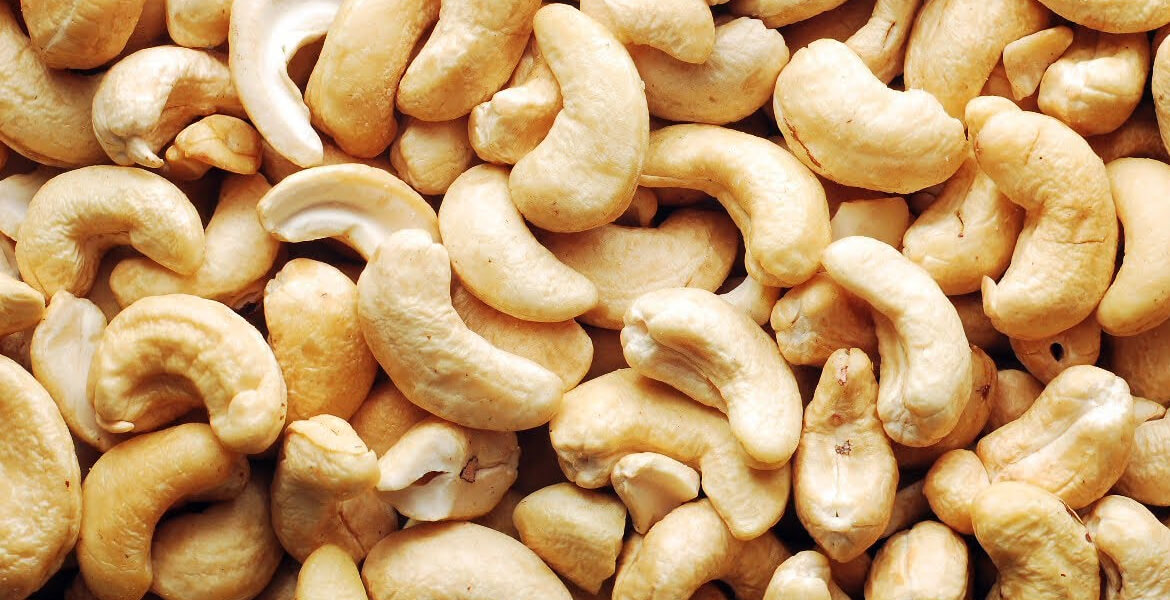 Cashew Nut from Vietnam
After India, it is Vietnam that has emerged as the second largest cashew nut producer in the world. The country has witnessed a surge in its cashew nut business in the period 2006-2010, and has become a major exporter of cashew nuts since then. Over the years, it has made itself among the top fives and contributes 28 percent of the total cashew nut outputs in the world. We are among the best Vietnamese cashew nut suppliers in UAE who are known for their premium quality and reasonable price. Our cashew kernals are preferred for their rich nutrition content and freshness. We work with local processors and suppliers of cashew nuts who help us serve our local as well as global clients with quality cashew kernels for the best price.

Coming to the benefits of cashew kernals, they are great sources of iron which supports red blood cells growth and prevents anemia, rich in magnesium that is essential for good bone health and heightens the energy levels. They are also rich in calcium, phosphorus, selenium and zinc that support bone growth, boost metabolism and prevent many diseases because of their antioxidant properties. We, being one of the leading Vietnamese cashew nut suppliers in UAE, export quality cashew nuts to our clients from different countries. Reach us today with your bulk requirements.