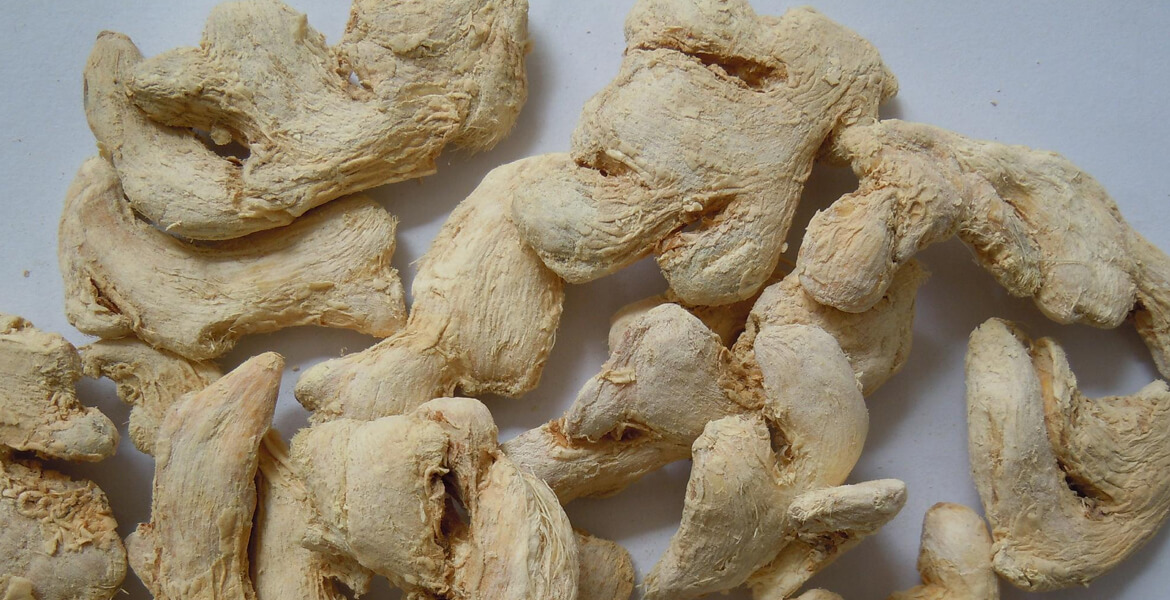 Dry Ginger from India
In case you are looking for Indian dry ginger suppliers in Dubai, you have clicked the right link. We are involved in processing, supplying and exporting of dried ginger from India that is popular as Cochin quality dry ginger and Calicut quality dry ginger in the global market. India, being the largest producer and supplier of dried ginger, produces around 65,000 to 70,000 MT of dried ginger that is known for its finest quality. Its low fibre content, lemon-like taste, and high moisture content are the reason behind its popularity and high demand in the global market.

Ginger crop is originally high in moisture and contains lots of tiny roots. Our dried is made from quality fresh ginger crop extracted from the farms of India. This ginger is first cleaned, roots are removed, and then it is dried and dehydrated in the sun until its juice content dries out. There are many health benefits of Indian dried ginger. Being a part of many herbal remedies, it is known to add to weight loss, treat cold and flu, improve digestion, and more. Being one of the leading Indian dry ginger suppliers in UAE, we pick the best dried ginger and supply it to our bulk customers. Reach us with your requirements today.