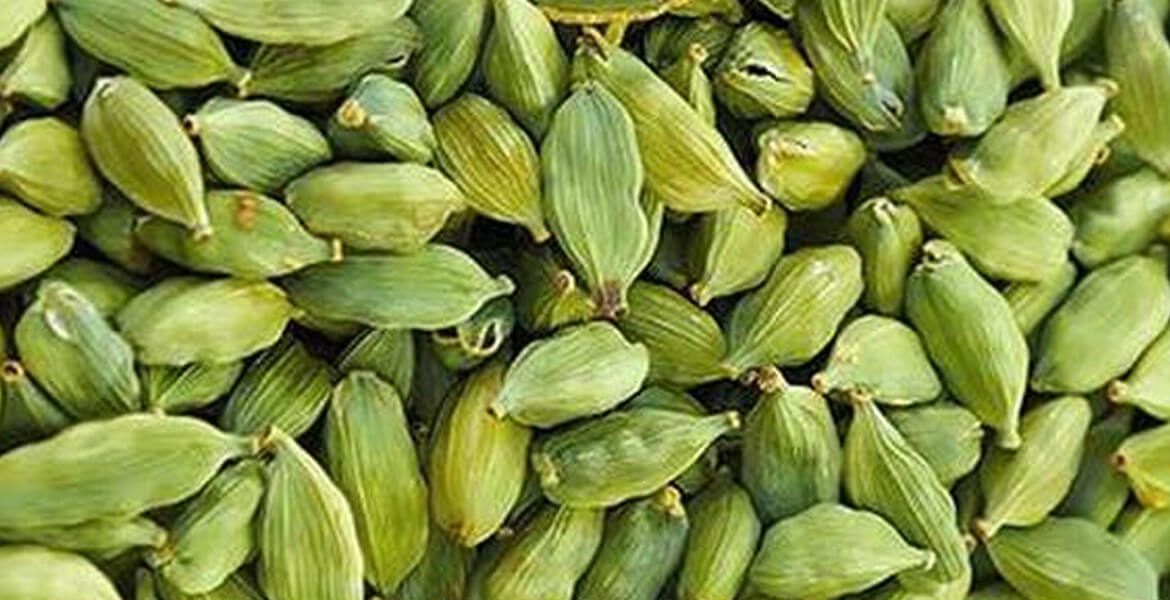 Green Cardamom from India
Are you searching for reliable Indian green cardamom suppliers in UAE? Do you want to purchase the best quality green cardamom grown in India? If your answer to the above questions is yes, we will be more than happy to assist you with your requirements. Being among the prominent Indian green cardamom suppliers in Dubai, we export green cardamom from India to our bulk customers who prefer us for quality spices grown in different parts of the world. Our clientele includes some leading food chains from different countries who trust us for our unmatched quality. We offer different green cardamom grades as per the requirements of different countries.

Indian green cardamom is widely acknowledged for its rich flavour and aroma. The spice is also used in pharmaceutical industries. India, being among the major cardamom producers, produces around 24,000 MT of green cardamom in a year. This is undoubtedly a huge number which is further exported to several countries according to demand. It is its numerous health benefits that have made it popular all over the world. Green cardamom from India is known to prevent anxiety, improve memorizing power, regulate blood pressure, prevent cancer, and reduce inflammation. Reach us with your bulk requirements today.